Celebrating Women with Margaret Dabbs Sole Lounge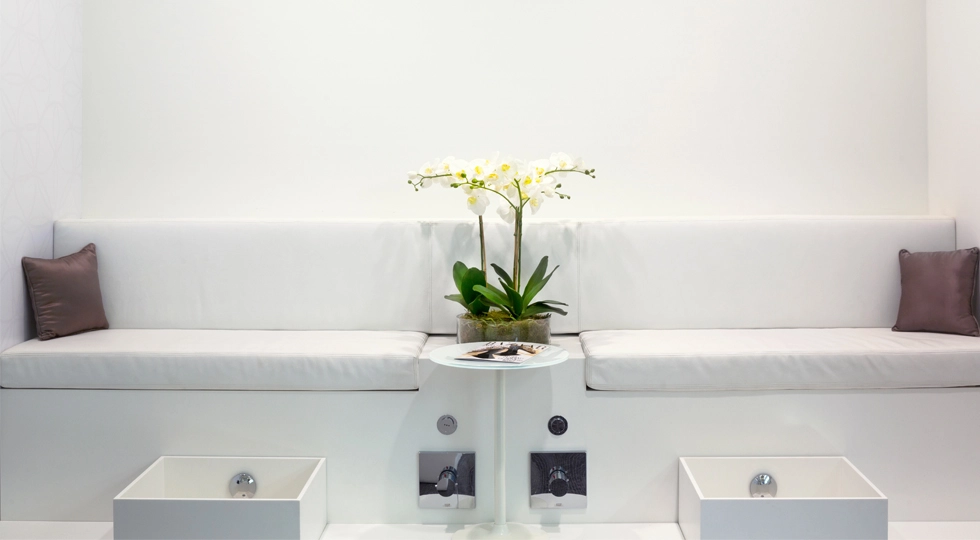 February 2013 saw Margaret Dabbs™ London venture out of London for the first time and into Level Shoes, Dubai Mall, Dubai UAE. The 96.000-square-foot of shoe frenzy is the perfect fit for the aptly named Margaret Dabbs London Sole Lounge and has built a hugely loyal clientele of men and women over this time. 
 Margaret Dabbs™ London is the globally recognised British Beauty Brand that fuses the best of medical science with the best of beauty, to produce a unique and unrivalled range of hugely effective, credible yet luxurious Spa and Clinic Treatments and products for Feet, Hands & Legs. At the heart of the business is Margaret Dabbs OBE, who as the founder has guided the business and infused her own philosophy and beliefs into all the products and treatments. Our Margaret Dabbs London™ fully qualified, highly trained HCPC registered Podiatrists are equipped with state-of-the-art equipment and perform their world-renowned treatments in beautiful stylish private treatment rooms.
  Margaret Dabbs™ London Dubai Mall is the only place in Dubai to experience the Brands Medical Pedicure and advanced foot treatments, and our anti-ageing treatment glove manicures and outstanding beauty pedicures, performed by our own expertly trained Nail Technicians. It offers the full range of the Brand's sought-after truly effective luxury products for your Feet, Hands and Legs.
 For reservations click here 
 Phone number: +971 4 501 6688 
 Working hours: Daily from 10:00AM to 8:00PM